Made of 11 citric botanicals, LE TRIBUTE Gin is the freshest (yet dry enough) you've ever tasted. You'll be pleasantly surprised.
Juniper
We select and harvest by hand the most mature juniper berries from the Giró family's land in Teruel.
Lemongrass
We distill the herbs with water as it is the best way to extract essential oils from citronella.
Orange and lemon
We use two types of oranges from Valencia and lemons from Seville, marinated together to guarantee a perfectly balanced distillate that blends flawlessly with the other botanical ingredients in our gin.
Grapefruits
We use three types of grapefruits that combine perfectly to achieve a bittersweet flavor, resulting in the freshest liquid.
Kumquat
We add this citrus fruit that is native to China and provides acidity as well as freshness.
Mandarin
From the Mediterranean coast, we use mandarins to give a sweet touch to our gin.
Lime
Last but not least, we add limes to round off the fresh flavor of the gin.
Alcohol base
We use an alcoholic base of the highest quality wheat and barley.
Selection of botanicals
After the artisanal selection of the botanicals, there is another level of quality control in the distillery, before the shelling and manual maceration.
Distillation
We distill each botanic group individually, and later the master distiller elaborates the mixture following the recipe of the Giró family.
40 ml Le Tribute Gin
30 ml carrot cordial*
30 ml fresh lime juice
1/4 barspoon Yellow Aji paste
10 ml simple syrup
10 ml fresh Egg white or pasteurised egg white
Garnish: 'Crunchy' carrot**
Shake all ingredients in ice-filled shaker..
Serve straight up in cocktail glass.
40 ml Le Tribute Gin
30 ml fresh lime juice
20 ml organic carrot juice
15 ml simple syrup
30 ml Le Tribute Tonic Water
Garnish: NO
Shake all ingredients except Tonic Water in ice-filled shaker.
Serve in ice-filled thin Collins glass and top up with Le Tribute Tonic Water
50 ml Le Tribute Gin
1 bottle of Le Tribute Tonic
Garnish: Grapefruit peel
Build in Spanish-style Gin Tonic glass over large ice and garnish with thick
grapefruit peel.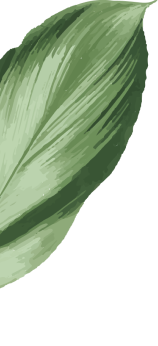 Fresh soul
Our Gin is prepared with 11 well-selected citric botanicals that give it an exceptional freshness.
Unique recipe
Combining tradition, innovation, and passion, we created a unique recipe with a peerless taste.
Artisanal & Natural
All the ingredients we use are natural and of the highest quality, and we only use artisanal processes.